And just like that it's over. Sad to see the kids go. Looked at the school calendars for next year and of course their breaks are nothing near the same. Oh well just means we need to make summer plans.
While waiting to board I asked the kids what their favorite part of Spring Break was from when they got on the plane in Albuquerque to now. This was their response:
Jay: "Seeing the ocean."
Alysha: "The sea shells and the ocean"
Diona: "Sitting around the campfire at night"
Lexi: "Paul Bunyan answering my questions (at Trees of Mystery)"
Going to miss those monkeys and that's a wrap on Spring Break 2018!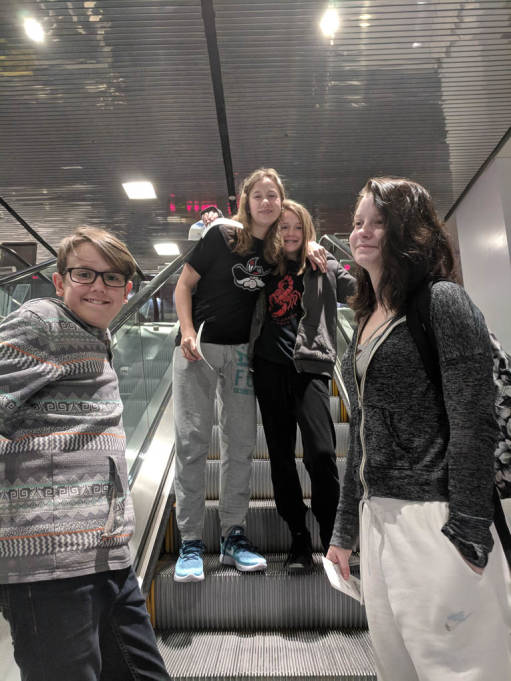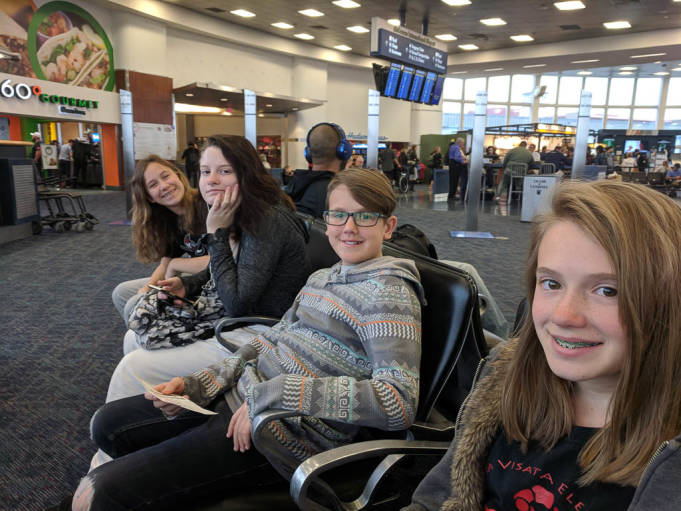 Awwwwwww see ya laters!! Love ya!!