Went up to my mom's house this morning to take some pictures of my mom, step-dad, and their exchange student before she leaves to return to the Netherlands.
Once I got back to my sister's house, Lexi hits me up as I walk in the door saying, "You got here just in time to help me."
I guess the original plan had been for Lexi and her cousin Alysha to bake the cake together. For some unknown reason that plan changed and I was recruited to help. No biggie I don't mind baking.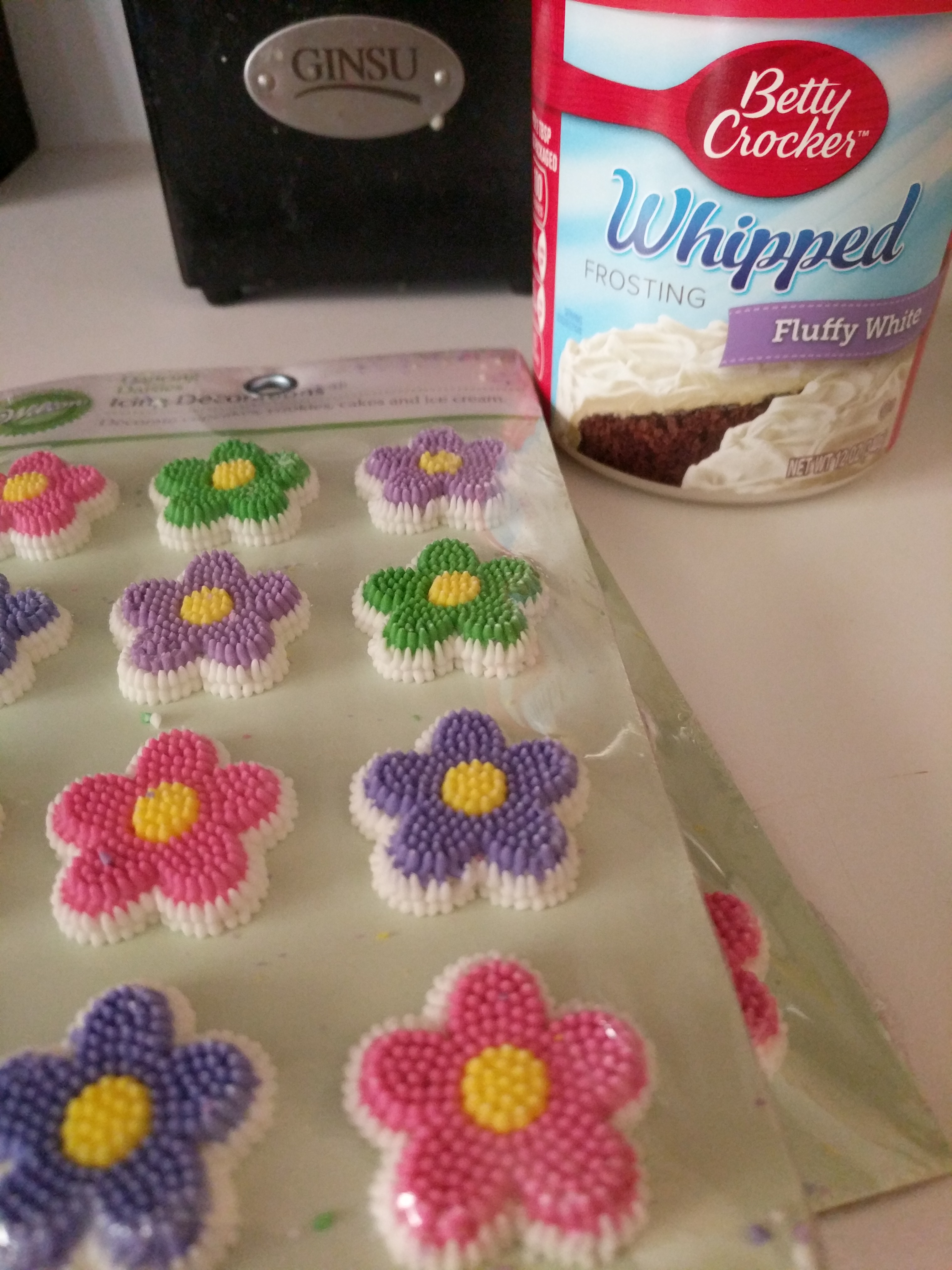 Some of the accessories for this afternoon's baking adventure.
Lexi carefully breaking eggs and adding them into the cake mix. Water and vegetable oil were already added.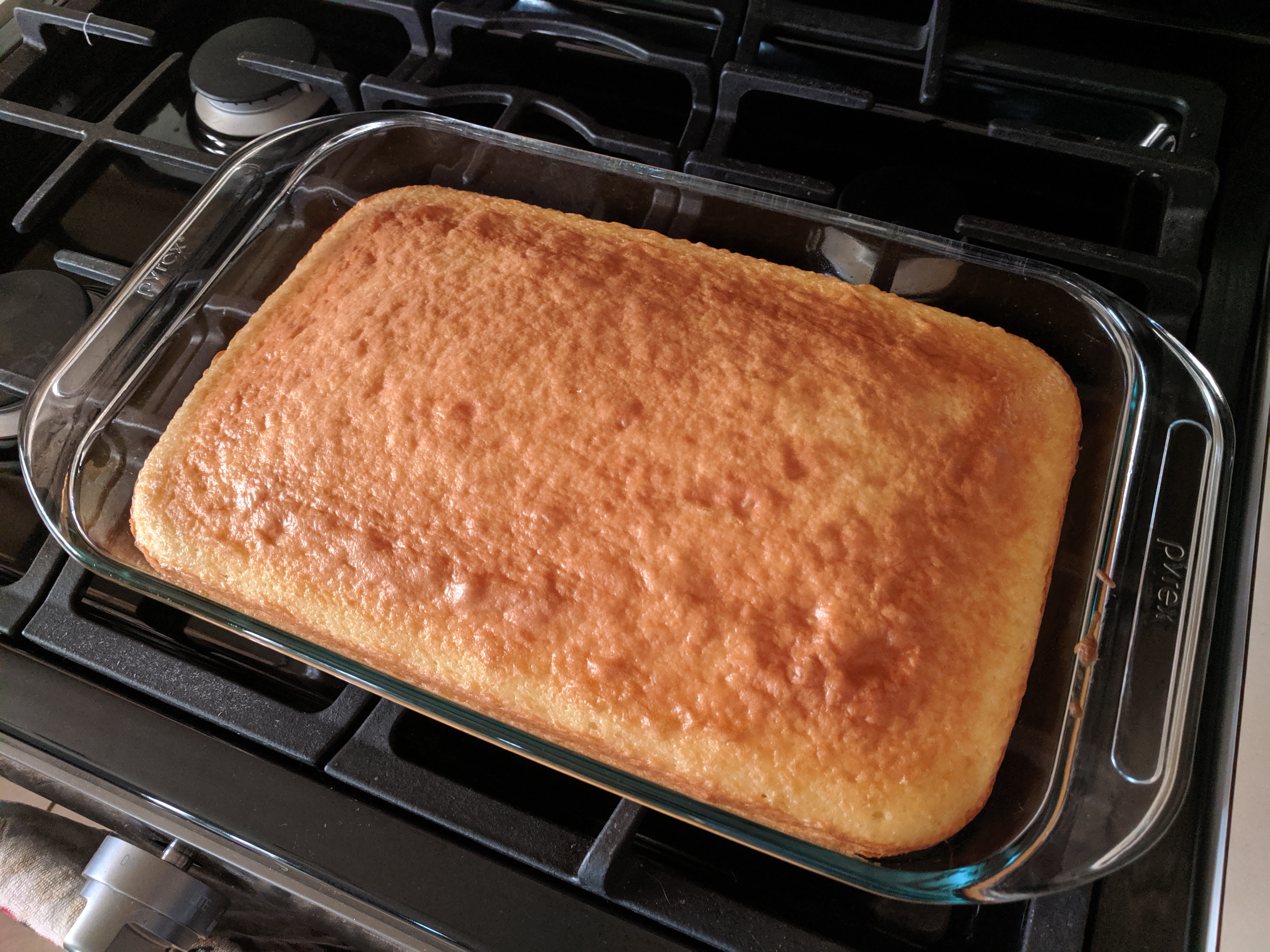 350° and 30 minutes later and it looks beautiful! We let it rest the recommended 10 minute minimum before pulling it out.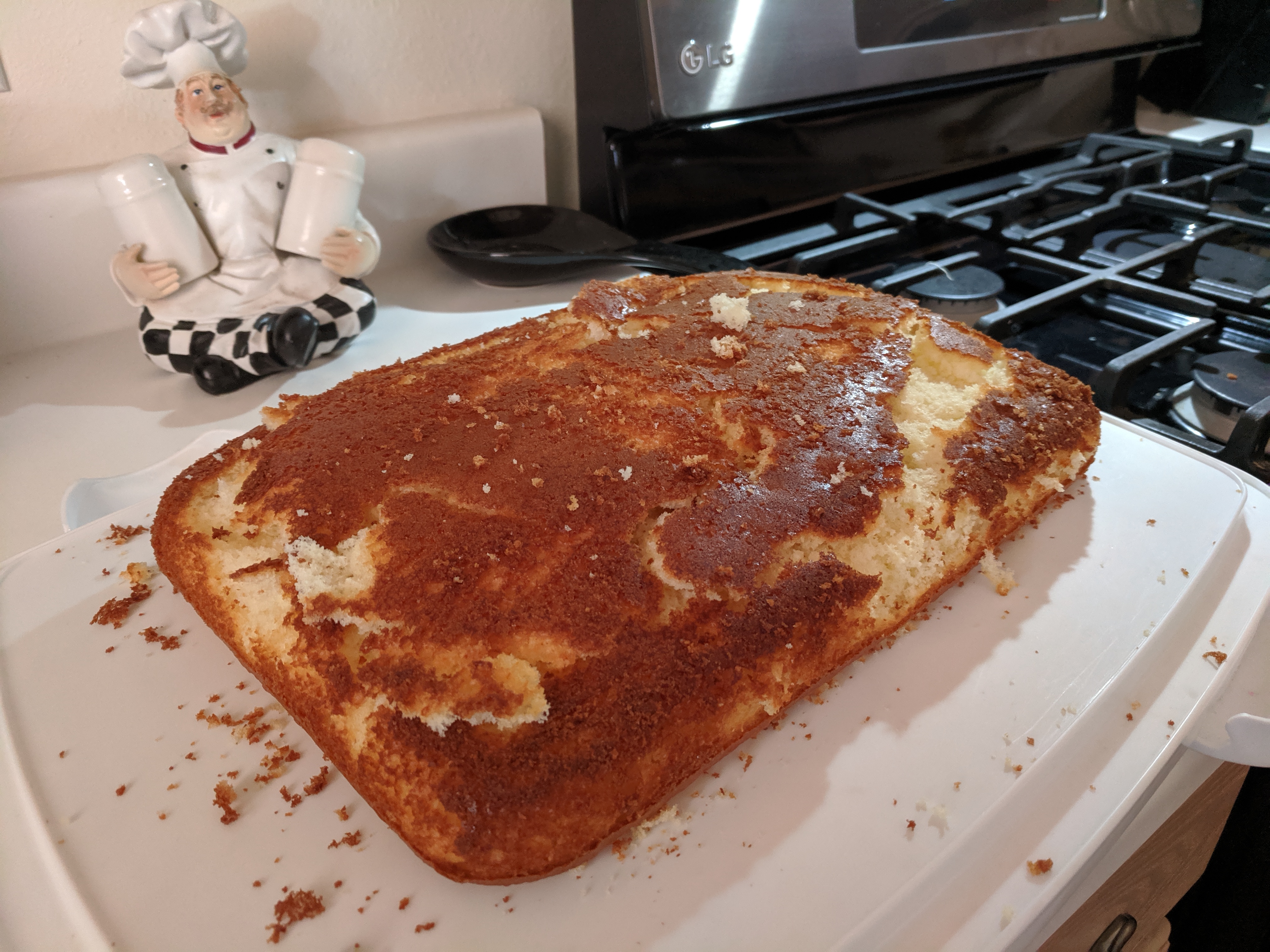 Unfortunately the old man didn't quite get the bottom of the pan greased up enough. We did our best to salvage what stuck to the bottom and place it back on top.
We learned that next time we'll let it cool for longer and grease the pan immediately before adding the batter.
All iced up and ready for decorations! The icing wasn't very uniform and the cake had a hard time staying together. Again chalk this up to trying to place what stuck to the bottom back on top and not allowing it to cool nearly enough.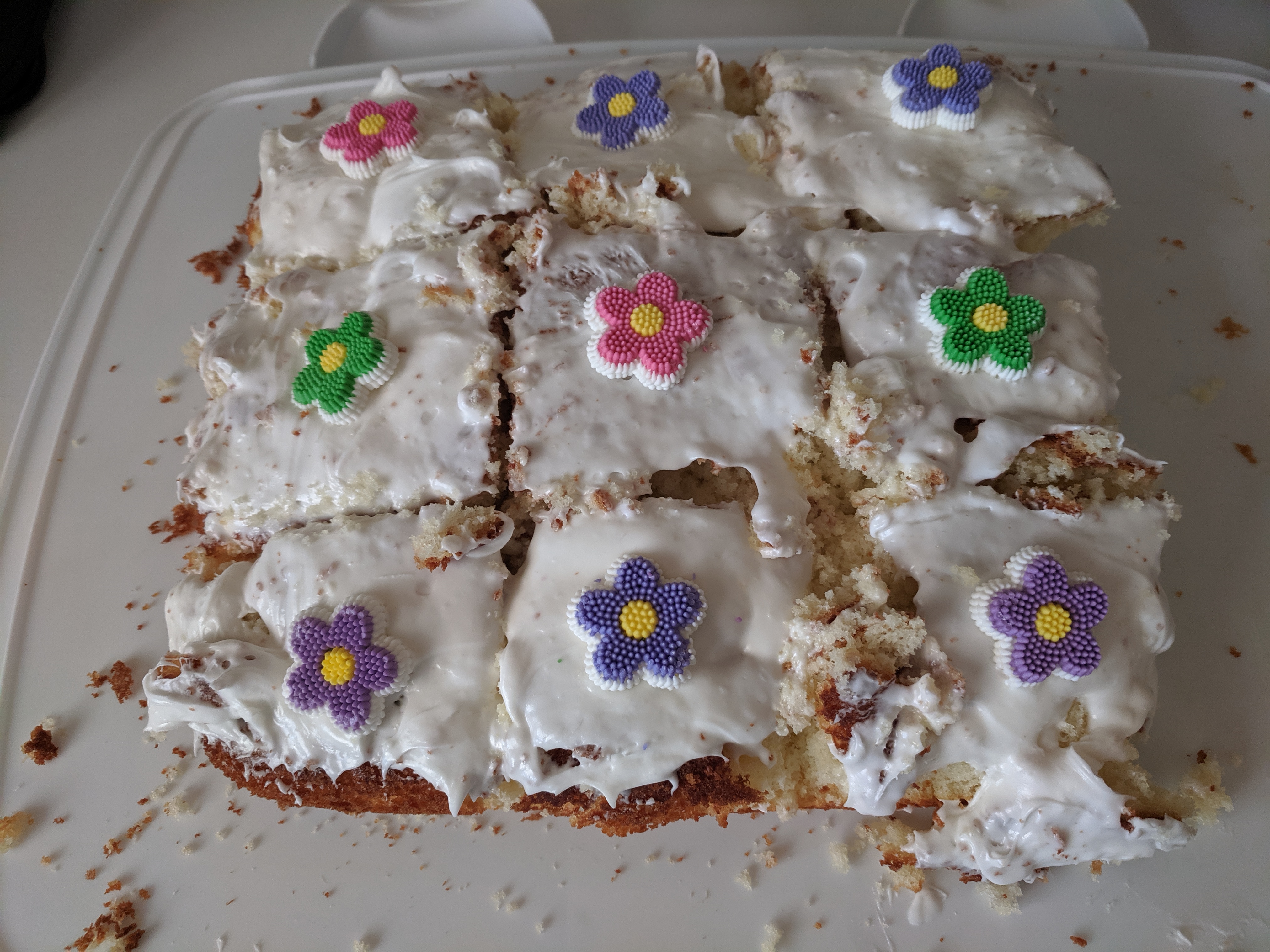 Here's the final result with a couple pieces already snapped up. Lisa, Lexi, and I all had pieces this afternoon. It tasted great, but Lexi wasn't happy with how it turned out. Takes after her old man in that she wants it to be perfect on the first go round. Maybe I can get her to try to bake another or help me with Grandma's Zucchini Bread recipe.